Being able to answer your entryphone anywhere, is now a reality. Besides, due to technological advances, almost everyone can afford this technology.
On the other hand, there is a possibility of including this Internet connection option directly in your own video intercoms.
Advantages about Wifi options of Fermax
We are giving some of the reasons why you should consider Wifi systems of Fermax:
Comfort is one of the main reasons, since your calls can be answered without lifting a finger from the sofa, being this highly valued by customers.
Even though we are knowledgeable about e-commerce, reality takes us to the courier service problem. Nowadays, it is easily solved by keeping them informed, letting them know a pick up point or telling the time it takes you to get home.
Security becomes this system one more electronic surveillance option, through which watching and photographing will be possible wherever you are.
Having control of different dwellings at the same time.
Keys will not be required.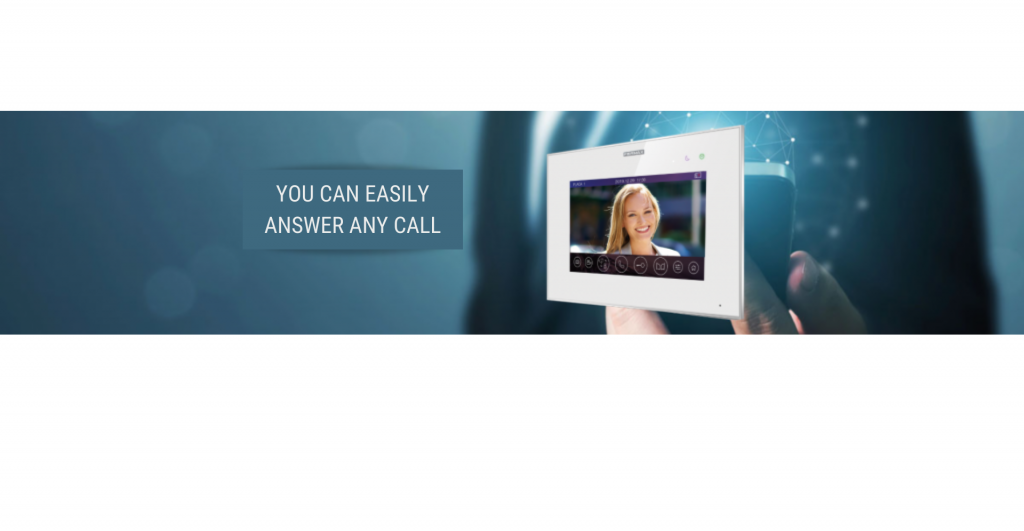 Video intercoms Wifi of Fermax
It was the first video intercom that came out to the market with Internet connection. What stands out of this product is its aesthetic. Specially designed for single family homes.
It has a 7 inch touch screen and a useful app by which users can make the most of.
You have the chance to add two extra monitors without including any additional power supply. It is also possible to add a second street sheet without the need of attaching an additional monitor.
You can get this ones clicking here:
Kit Way-Fi 1431 / 7 inch Way-Fi Monitor / Street Way-Fi Sheet
"VEO Wifi"

and

"VEO-XS"

Wifi video intercoms
Some of the facts that worked miracles of this models are their Duox technology and their value for money including the Wifi finish detail.
Complete kits and monitors itselves are both available.
If you want to get those click here:
Veo Wifi Kit / Veo-XS Wifi Kit
Besides a touch screen, this monitor with DUOX system includes a telephone which provides more privacy.

Click here if you want to get this: Veo Wifi Kit / FER9446 monitor
The noted difference with the VEO model is that the size has been reduced and it does not include the telephone.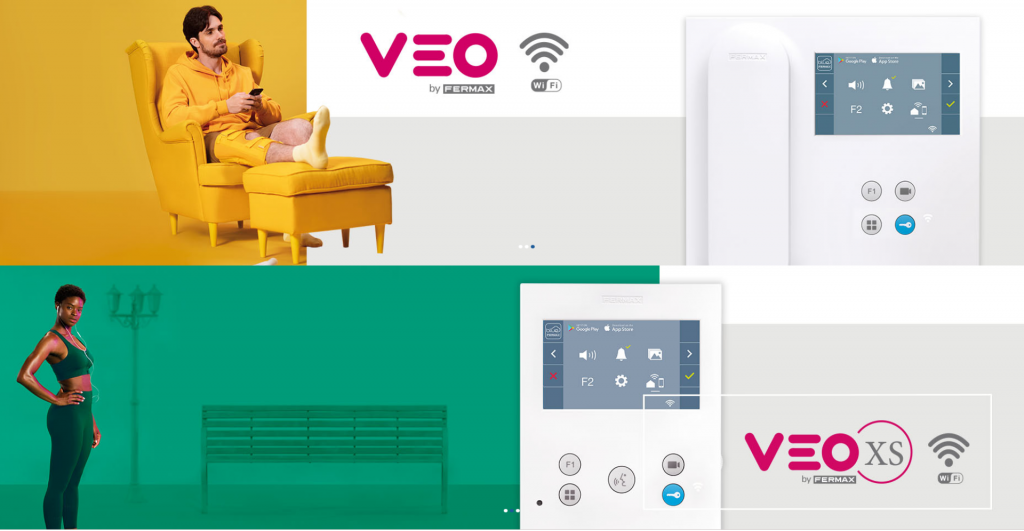 You can acquire either the "VEO-XS Wifi FER94511" complete kit or the "FER9449" monitor for your house.
"VEO" and "VEO XS" Wi-Fi of Fermax and App Blue Fermax
With the new Blue Fermax App you will learn how to control the new video intercom using your own telephone
In the following video we show the differences between both models as well as how they work:
Veo Wifi Kit / Veo-XS Wifi Kit
The last Fermax version is the Wifi adaptor for monitors and VDS Wibox phones. It is a device that you can add to any VDS system, turning your old phone into a new better one which incorporates Wifi, not for a high cost.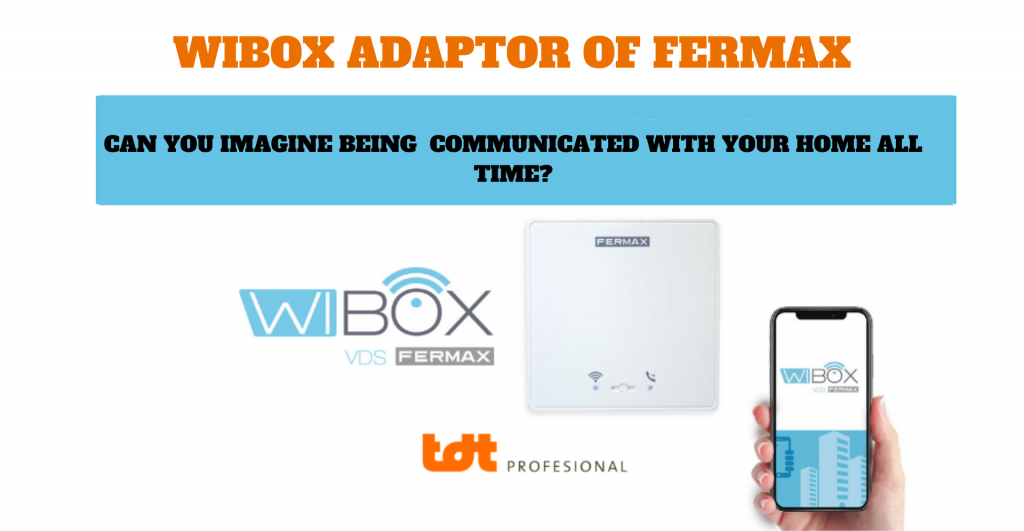 Where to get this: WiBox adaptor of Fermax
IP Solutions of Fermax
It is known as Meet. Its main function is serving complex projects with a great magnitude of dwellings. Based on a P2P protocol which requires an IP structure in the building. It provides us with infinity of new possibilities not only as a video intercom but also with home automation and security functions.