Modulator VHF / UHF with display Ikusi MAW-201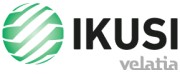 Ikusi radio frequency modulator 3031.
The Ikusi 3031 modulator is an analog modulator that works in both VHF and UHF. It is designed to be able to distribute the signal from any receiver (either TDT, satellite receiver, DVD, etc.) through the home TV network, so that we can see the signal from this receiver on any TV home.
The modulator generates an analog TV channel on the VHF and UHF frequencies. It has a small display that shows the output channel, and 2 pushbuttons that allow you to change the output channel.
24/48 Hours
Ikusi stereo RF modulator 3031 is the best solution for converting the output of a digital receiver into an analogue television signal.
What technical features does the Ikusi 3031 modulator have?
Application with satellite TV receivers, video recorders and video cameras.
Direct video / audio modulation. Multi-standard. Mono sound.
DBL output TV channel (Double Side Band).
Agile channel selection.
Possibility to move up to ± 2,5 MHz the standard video carrier frequency.
Possibility of connecting stereo audio sources. The L and R signals are added by the modulator itself.
Imaging test.
Two pushbuttons and 2-digit LED display for selection and programming of operating parameters.
Adjustment potentiometers audio modulation and RF output level.
RF signal coupling antenna or collective installation.
Plastic outer case. Indoor mounting. Wall fixing with two screws.
AC mains connection cable with bipolar plug. Pilot operating indicator.
How does the 3031 modulator work?
The 3031 Ikusi modulator has a very simple operation, we just have to connect the device that we want to see in our installation to the Europlug of the modulator, and choose the channel to which we want to assign the modulated analog signal.
Once connected and chosen the channel, we only have to make the roll of the coaxial cable and tune in our television the frequency of the channel chosen in the modulator.
What is Ikusi's 3031 modulator used for?
This modulator is used when you want to transport a signal from a receiver type device, recorder, DVD player, etc. to a second television which is at a considerable distance from the device in question.
In this case the solution would not be to perform a very long RCA cable, if not connect our RCA to the modulator and this, by transforming the signal into the desired channel, can carry the already modulated signal in a coaxial cable to the place we want or need.
24/48 Hours
More Information

| | |
| --- | --- |
| EAN | 8435136430315 |
| System | Radio |
| SERIE | F-connector |
| Product Brand | Ikusi |