High Definition DTT Receivers
A DTT HD receiver is a tuner capable of receiving digital terrestrial television signals in both high definition and standard definition formats. DTT receivers in HD, usually incorporate recording and playback (PVR) functions. They are also capable of playing videos in MKV (Matroska), DIVX, MPG, etc. formats. that we download from the internet.
Despite the fact that many televisions already incorporate a DTT HD tuner, these receivers are still widely sold to be able to record a program different from the one seen directly on the television itself, so that we can watch one channel and record another in high definition thanks to these DTT receivers.
Currently on the market there is a huge variety of DTT-HD receivers, so many that it is very difficult for us to know which DTT receiver to buy, since there are hundreds of manufacturers on the market and therefore a wide variety of models.
Outstanding features of a High Definition DTT receiver
The most prominent feature in any HD Freeview tuner is the resolution. The resolutions supported by a television broadcast are 480i, 480p, 576i, 576p, 720p, 1080i, 1080p, of which only 720p, 1080i, 1080p are high definition. Be careful, because there are receivers on the market with an HDMI connection, but they do not support these HD resolutions. Therefore when we buy the DTT HD receiver we have to make sure that the receiver supports at least 720p, which is the lowest resolution that is considered high definition. If they also support 1080i and 1080p much better.
Another important feature that many customers often consult when buying high definition tdt tuners is the remote control. The remote control is the element with which we control any receiver, and therefore it must be of a suitable size. In many cases, the DTT HD receivers incorporate a remote control with buttons that are too small, making it difficult to use, especially for older people. It is also important that the size of the letters is easily seen.
Finally, another feature that we would like to highlight is the speed of the DTT-HD receiver. In general, a high definition signal needs a little more time to be displayed on our television, it is already a signal that incorporates a lot of video information. Therefore, any tdt - hd tuner takes longer to display a hd tdt channel than a standard tdt channel. It is important that these times are not too high, since when we do "zapping" it can become really exasperating to wait to see a high definition channel.
Taking into account these 3 characteristics, we recommend that if you are going to buy a DTT receiver with high definition at least 1080i support, have a large remote control and be fast. In this way, your purchase will be totally satisfactory.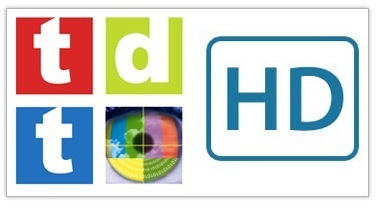 Functions of a DTT HD receiver
Below we are going to briefly summarize which are the most common functions performed by the DTT HD receiver, and explain what each one of them is for. In this way, when you buy several different models, when buying a DTT, you will be able to understand if they carry out the same operations. They are as follows:
Tuner: This is not really a function, but it is very important to note that a Freeview HD tuner implements the DVB-T standard in HD. Be careful, and do not confuse a DTT HD receiver with other receivers that implement the DVB-T2 standard. Depending on the country where the receiver is used, one standard or another is used. DTT receivers that support DVB-T2 are compatible with DVB-T in HD but not vice versa.
Conditional Access: This function will allow HD receivers for DTT to read cards from payment channels that broadcast on DTT, such as the payment channel GolTv. If we are going to acquire a device with a card reader, we will have to make sure that the conditional access system it supports is the same as that of our payment channel card, since there are many conditional access systems, and not all receivers support the themselves.
Digital audio output: This function is very interesting when we want to connect a hd tdt receiver to a stereo. This digital audio output allows the broadcast sound to be amplified and listened to through a stereo. It is widely used in tdt hd receivers that are installed in bars and event venues. This output can be optical or by coaxial cable, so we will have to make sure that the audio amplifier has the same type of connection.
Memorization of channels: It indicates the capacity of the receiver to store channels. It usually seems like an insignificant parameter, but it must be taken into account when we are going to use the tdt hd receiver in a cable network, which usually provide more than 150 channels without any problem. A warning, there are cable operators that use QAM receivers and not CODFM, make sure that your cable operator broadcasts in DTT (COFDM)
Favorites: This function will allow us to group the channels according to our tastes and preferences. It is very useful in homes where there are elderly people or children, since each age group may have the channels arranged in a different way.
Timer: This function will allow us to turn the TDT HD tuner on and off at any time we want. It is very useful when we want the television to turn off by itself when we go to bed and prevent the DTT HD receiver from running all night.
EPG: The EPG function is the programming guide. This function will allow us to know which television program will be broadcast at each hour of the day. There are also HD receivers that allow you to record using the EPG, so we don't have to bother looking for what time our favorite show or series starts and ends.
Teletext: This function allows us to obtain information from the same tdt hd receiver, without the need for an internet connection. It is undoubtedly one of the most used options of any tdt hd tuner. They are still being used despite the rise of the internet, to read news, sports or lottery results.
Subtitles: This function allows you to view the audio description at the bottom of the screen. This function is essential for people with hearing problems, although it is also widely used to watch movies and series in their original version, for people who are fluent in languages ​​or who are learning. Not all television programs broadcast with subtitles, it will depend on the broadcast that is being broadcast at all times.
Parental control: This function will allow us to control that a channel cannot be seen, if a numerical code is not known. In this way we can prevent children from seeing programs and channels with adult content or excessive violence on our tdt hd tuner.
Games: Some HDTV receivers incorporate simple games. These games are normally accessed through the receiver's menu and played with the remote control itself.
Standby: This function is already mandatory for any receiver, whether it is DTT or satellite, in standard definition or high definition. It consists in that the hd tuner should automatically turn off after a while without touching any button on the remote control. They usually come activated with a time of 2 hours, although this time can be changed, and even deactivated for receivers that must be continuously on for 24 hours.
USB: Really USB is not a function but a type of connection. Most HDTV receivers incorporate this connection. With this connection you can perform 3 functions: Software update, multimedia playback and recording.
DVB-T HD Recorder Tuner (PVR)
When a high definition tdt tuner includes the USB connector, it does not imply that the 3 functions can be performed, since it depends on the chip with which the hd tuner is manufactured. Knowing these functions is important to help us buy a DVB-T recorder. The update function is only for updating the software of the DTT receiver; the multimedia playback function allows you to play photos and videos and the recording function allows you to record content that is being broadcast on the same receiver. The recording function is also known as PVR.
In order to perform these 2 functions, we will always need the help of an external memory, also called a pen drive. Almost all of these memories are compatible with HD DT receivers, but it is always recommended to format the external memory directly in the same HD DTT that we are going to use to avoid compatibility problems. Usually this type of receiver is also compatible with external hard drives.
Finally, we highlight that a high definition tdt receiver with pvr is also capable of playing any video that we download from the internet in mkv, mepg and divx formats. Therefore we can use these hd tuners as multimedia players, since they will play a large number of video formats that we already have on our computer or hard drive.