Cable 5 Meters HDMI 2.0 High Speed Male/Male
SKU:
ENGAV0015C
Engel Axil
24/48 Hours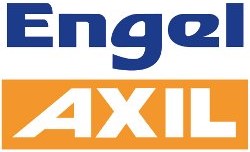 HDMI 2.0 Cable of 5 Meters Male/Male Axil AV0015C
5 meters long HDMI version 2.0 video cable.
Compatible with Ethernet data transmission, 3D video, capable of supporting 4K Ultra HD resolutions at 60fps, 32 audio channels and dynamic HDR.
Version 2.0 is the most widespread version of HDMI, with more than enough features to enjoy the most demanding movies and video games on 4K screens and with surround sound.
Engel Axil
24/48 Hours
The 5 meters HDMI cable presents version 2.0, a new improved version that offers improvements in the extended support of colors, with which the new HDMI can bring us to a television more real colors especially when we connect a video camera.
The audio also includes improvements, since it offers an audio return channel that will require fewer cables to have a surround sound system connected to the television.
How do I know if an quality HDMI cable?
To evaluate the quality of an HDMI cable you have to take into account components and the type of manufacture.
To determine the quality of the cable, we must consider the following points:
Driver:


The conductor must be multi-wire. They must not be made of conductors with a single central wire.
The conductor should be copper, not copper-plated steel or other lower-cost alloys.
The number of conductors must be 19 since these are the stipulated pins conceived in the standard and not 15 wires, which limits the use of future applications.
The conductors must be twisted and equipped with shielding mesh. Like any type of data cable. Without shielding it would not comply with the CE directive.
The cover:

The cover must comply with the RoHs directive, so that it does not contain contaminating elements.
The cover should not have excessive wrinkles and folds.
Engel Axil
24/48 Hours
More Information

| | |
| --- | --- |
| EAN | 8434128002677 |
| Length | 5 meters |
| Color | Black |
| Product Brand | Engel Axil |
We found other products you might like!