Multifocal stand for 3 LNB, 80 to 120 cm antennas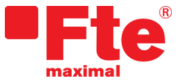 Universal multifoco support of 3 LNB
Do you want to receive three satellites on a single satellite dish? The multifoco support MF 3U is a universal support for 3 LNBs.
This type of support, holds 3 LNBs in the same dish and makes it possible to receive three satellites whose orbit has a 3rd, 6th or 9th degree for parabolic dishes of 100 and 120cm and 6º or 9º in parabolic dishes of 80cm.
The system is based on the fact that the LNB already installed must not be touched in such a way that it does not alter the operation of the system, and simply more reception possibilities are added.
Fte
24/48 Hours
The MF 3U multi-coil support allows adjustment in any direction, rotation and polarization, which allows a better optimization of the assembly.
What technical characteristics does the MF 3U support have?
The multifocus systems depend to a large extent on the satellites chosen and on the diameters of the installed antennas.
The multifocal support guide is slotted to simplify installation.
They are used to receive satellites separated between 4º and 9º.
Allows adjustment in direction, rotation and polarization.
How is MF 3U multifocal support used?
Mount the antenna and fix it pointing to the central satellite.
Mount the flange of the MF U over the LNB already installed.
Assign the main focus to slot A of the union guide.
Fit the union guide on the flange of the main LNB.
Mount the second flange on the secondary LNB.
Attach the secondary LNB to the union guide and adjust the position so that both LNBs are at the same separation from the antenna.
Set the height of the secondary LNB.
With the secondary LNB in ​​the correct position, adjust the polarization of the same.
Fte
24/48 Hours
More Information

| | |
| --- | --- |
| EAN | 8436023599641 |
| Product Brand | Fte |