Rosette Fiber optic network termination with 1 adapter and 1 Bitel pigtail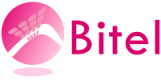 FO rosette with 1 pigtail
Bitel's optical fiber PAU is a device enabled as a connection point to a fiber optic network. In ICT environments, and located in the Network Termination Register (RTR), it acts as a cut-off and test point for the optical network.
Thanks to its internal structure, it is possible to house the fiber optic cable inside. Its fixing can be done by means of screws (for installation on the wall or in the socket box).
The image may not correspond to the article.
24/48 Hours
The Bitel FO rosette is a rosette with 1 pigtail and 1 fiber optic adapter.
What technical characteristics does Bitel's rosette have?
The fiber can access the interior by 5 zones (its 4 corners and the bottom).
Suitable dimensions to facilitate the installation of the optical fiber and avoid small radii of curvature that damage the transmission (losses).
The guiding of the multi-fiber cable is carried out at the rear, through several fixing points. A clema, located in the inner part, provides a greater anchorage. Likewise, flanges are included in case it requires a higher level of security.
Its front cover allows easy identification of the fibers by color code and housing.
What is a fiber optic rosette used for?
An Optical Fiber Rosette, as the Bitel Rosette is a Network Termination record designed for FTTH applications, the OPTIPOINT rosette is used in the subscriber's home as a network termination connection point.
Manages and protects end-of-line fiber.
24/48 Hours
More Information

| | |
| --- | --- |
| EAN | 8421675000041 |
| System | Optic Fiber |
| Serie | RTR/PAU |
| Fiber type | Singlemode |
| Entorno | Interior |
| Color | White |
| Product Brand | Bitel Group |
We found other products you might like!
Upsell products