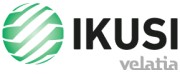 Remote programming. Ref: IKU4070 of IKUSI.
The system comprises a transmitter with an interface 16 to input commands or setpoints and a receiver with relay outputs based (up to 21 relays). In addition, the receiver has the function of STOP, comprising two relays forcibly guided and monitored by two independent outputs logical, fulfilling category 3 for safety in industrial lifting machines, according to EN-954-1 or EN 13849. orders or slogans are sent via radio from the transmitter to the receiver.
1 to 7 days
Features:
For setting the TV channel parameters of output SZB-400 modulators.
Video carrier frequency, TV system, video modulation depth, audio modulation index and relative carrier level.
Also for applying a pre-correction of the group delay characteristic of the receiver and generating a test image.
Wired USB cradle front panel of the modules.
LCD Display.
Microprocessor control.
Explicit operating software.
Possible firmware update installed.
20 memory programming for quick implementation of repetitive SZB-400 mounts.
Without batteries.
Feed cable (max consumption: 150 mA). DC jack to connect a +15 VDC auxiliary power supply when the firmware update from a PC.
Dimensions: 160x75x40 mm.
1 to 7 days
More Information

| | |
| --- | --- |
| EAN | 8401300300012 |
| Color | White |
| Remote control | Programmable Central |
| Product Brand | Ikusi |